Have you ever taken on a landscaping project, only to be faced with unforeseen challenges? If so, you know how frustrating this can be. But don't worry – there are ways to deal with these issues and still make your project a success. In this article, we'll explore why it's important to prepare for the unexpected, and provide strategies for coming up with solutions.
Planning Ahead
Having a clear plan in place is key to dealing with unforeseen challenges in any landscaping project. It's important to think through all potential risks and difficulties, and develop a strategy for responding to them. This includes budgeting for unexpected issues and obtaining the necessary permits or work permits before starting the project. 
When planning ahead, it's also important to consider the local environment and its weather conditions, as well as access to materials needed for the project. Taking these steps can help you anticipate potential problems so that they can be addressed quickly when they arise. Having a plan in place helps ensure that your project runs smoothly and on time, even if some unanticipated issues arise along the way.
Handling Delays
Once you have laid out a detailed plan for your landscaping project, it is important to prepare yourself to handle any unexpected delays. Delays can come in many forms and can be caused by a variety of issues. It's important to remain flexible and find creative solutions to any issues that arise.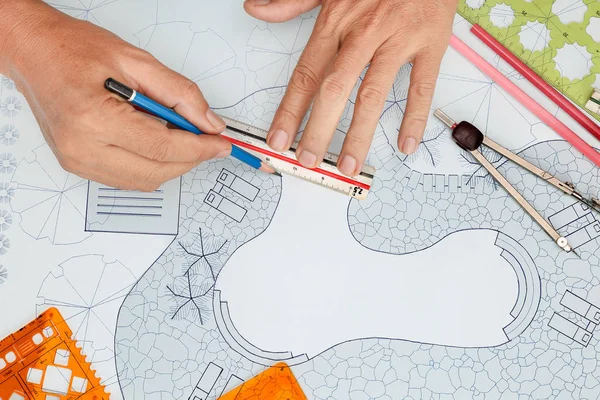 First, consider the possibility of bad weather. Heavy rain, strong winds, and extremely hot temperatures can all cause delays in your project. If this happens, you'll need to work with your contractor to adjust the project timeline accordingly. You may also need to reallocate funds if needed for any additional expenses that are incurred due to these delays.
It is also important to consider the possibility of construction materials being delayed or unavailable due to a variety of circumstances such as manufacturing defects, shortages, or shipment issues.
In order to minimize delay risks associated with materials acquisition, it is important to work with reliable suppliers and contractors who have experience in this area. Additionally, it is helpful to order materials well in advance so that they are ready when needed.
By understanding what kinds of potential delays could occur on your landscaping project and taking proactive steps towards mitigating them before they happen, you can help ensure that your project stays on track and finishes on time.
Dealing With Unforeseen Circumstances
When starting a landscaping project, it is important to be prepared for unforeseen circumstances that may arise. Unexpected issues can throw off your timeline and budget if not managed properly. It is important to have a plan of action in place in order to tackle these issues quickly and efficiently.
The first step when dealing with an unexpected issue is to assess the situation and determine the cause. Identifying the root of the problem will help you develop a plan to address it. Once you know what needs to be done, create a timeline for how long it will take to complete the task and develop an appropriate budget. 
If necessary, find a professional who can provide guidance or assistance on how best to resolve the issue. Additionally, communicating any changes or delays with those involved in the project will help ensure everyone is on the same page. Taking these steps will help ensure your landscaping project stays on track and is successfully completed.
Adapting To Changing Conditions
When working on a landscaping construction project, there can be unpredictable conditions that arise unexpectedly. For example, the weather may not cooperate or the soil type may be different than expected. It is important to be prepared with strategies for dealing with these unexpected changes.
First, it is essential to plan ahead and allocate a budget for any potential surprises. This will give you extra funds in case of an emergency and help alleviate any financial burden associated with dealing with the changes. Secondly, you should be flexible in your approach to the project.
If something doesn't go according to plan, don't panic but instead, adjust your plans accordingly. Take into consideration factors such as time constraints, weather patterns, and soil types when developing your strategy.
Ultimately, dealing with unexpected challenges while completing a landscaping project requires preparation and flexibility in order to succeed. Having an open mind and being willing to modify your plans when necessary can help ensure that the project runs smoothly and is completed successfully within the given timeframe and budget.
Negotiating With Contractors And Suppliers
With the proper preparation, negotiating with contractors and suppliers can be a relatively straightforward process. It's important to understand the scope of what you're looking for before discussing rates or timelines. Be sure to also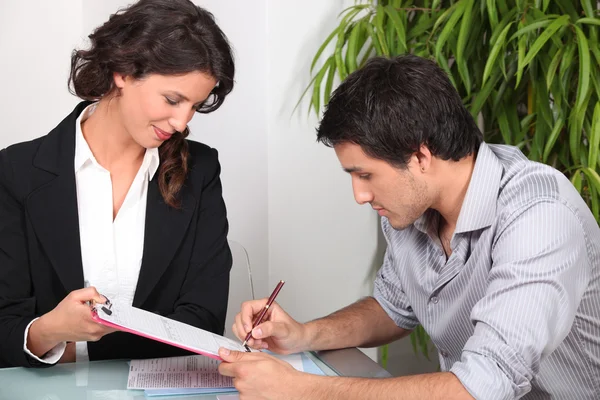 research and compare prices from multiple companies. This way, you'll have an idea of what is within your budget and what will provide the best value for your project.
When it comes time to discuss terms with a contractor or supplier, make sure all parties are clear on the expectations and timeline for the project. Ask questions about any potential challenges that may arise during the course of the project, and how they might be addressed. Also, inquire about any additional costs that might come up during the job. By taking these steps ahead of time, you can ensure a successful outcome for your landscaping project.
Managing Finances
When it comes to dealing with unforeseen challenges in your landscaping project, managing finances is key. When budgeting for a landscaping project, it's important to be realistic and include a buffer for any unexpected costs that may arise. 
This can help you avoid potential surprises down the line and prevent you from overspending. The best way to do this is to have an accurate estimate of the costs associated with the project before beginning and to research materials and labor costs in advance. 
Additionally, developing a plan for payment can also be helpful in avoiding any financial pitfalls. Allocating funds for each stage of the project can ensure that all necessary expenses are covered without going over budget. 
If an unforeseen challenge does arise, it's important to assess how that will affect your budget, evaluate options for handling it, and make adjustments as needed. Making sure that your finances are in order is essential for completing a successful landscaping project.
Conclusion
In conclusion, unpredictable weather can present unique challenges as you plan and execute your landscaping project, but with effective risk management plans such as those outlined in this blog post, you can be sure that you're in good shape. 
Planning ahead to address potential problems with the weather is crucial for any landscaping project—the more research and preparation you do now, the better off you'll be down the road. If you notice that your plants are stressed by extreme temperatures or unexpected precipitation, don't hesitate to act quickly and adjust your plans accordingly. 
By remaining aware of what types of variables may affect your layout and design, then taking proper steps to protect against them, you will have a beautiful and successful project in the end. Be sure to check out our other blogs at Big Easy Landscaping for more great tips on creating perfect landscapes!